Below are some of my film projects in various stages of completion. Feel free to check the details below and reach out if you need further information on any of these. Several more are in the pipeline and will be updated here as they come closer to being presented.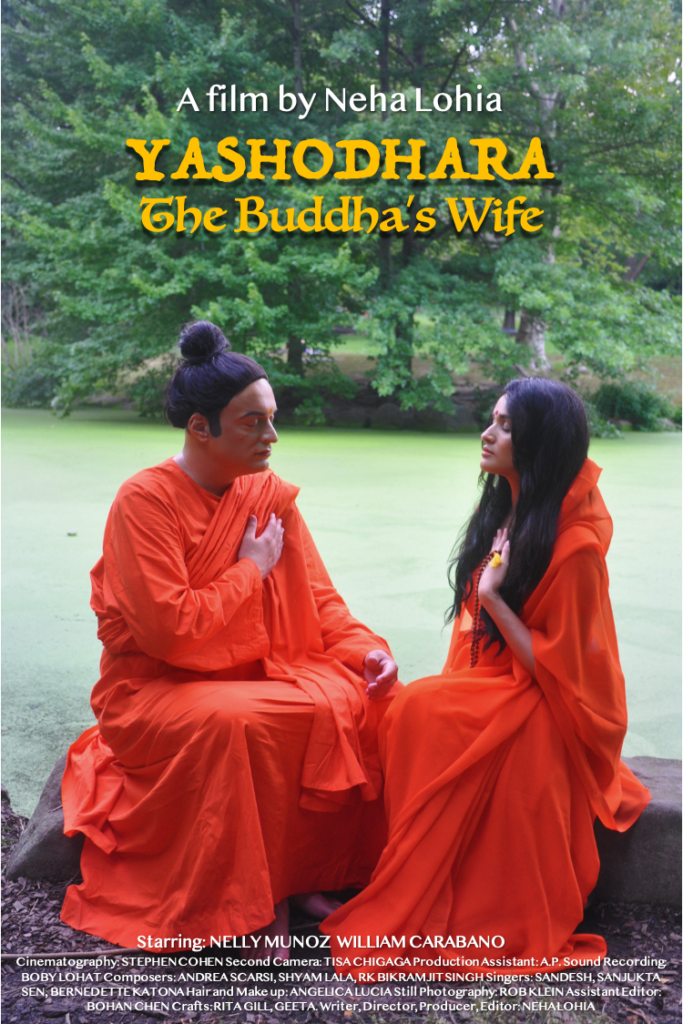 TITLE: YASHODHARA THE BUDDHA'S WIFE
TYPE: NARRATIVE SHORT FILM  (+ in future A FEATURE, A Episodic Series – 3 seasons)
STATUS: Short film ready for release. OFFICIAL SELECTION FOR QUEENS WORLD FILM FESTIVAL 2022 NEW YORK – USA
OPEN FOR: ALL RIGHTS. ALL TERRITORIES
LANGUAGE: ENGLISH + HINDI + DUB RIGHTS
Synopsis: What do we know of the wife and child the Buddha abandoned on the night of his childbirth when he went off to seek his enlightenment? Yashodhara – The Buddha's Wife brings this intimate, intense, and rarely told fascinating story to the forefront, offering a nuanced portrait of this compelling and compassionate figure. Witness her alternative journey to spiritual enlightenment. Yashodhara is sitting in meditation as usual but today is different, it has been 12 years and she has come a long way in overcoming the truth of her husband 'the buddha' leaving suddenly in the middle of the night of their childbirth with no intimation and no indication… Today a flood of memories grip her, something is happening and she is reminded to be reaffirmed in her resolve. Today is the day when he returns! A long pending healing conversation between the now enlightened Buddha and his wife takes place as he remembers he owes her this wisdom that he has discovered in solitude and away from home and what transpires is a heightened sense of oneness as he discovers she knows already what he knows and she did not have to abandon anything or leave the palace to get there. They both suffered in their own right and today is the healing that happens for both of them. They both walked the same path, and although they went different routes they ended up at the exact same destination. Wasn't suffering then a… gift? Tagline: Suffering can be the biggest portal to enlightening.
Video Link: https://www.youtube.com/watch?v=clMslDopNUc&t=3s
YASHODHARA THE BUDDHA'S WIFE IS AN OFFICIAL SELECTION AT QUEENS WORLD FILM FESTIVAL 2022 IN NEW YORK – USA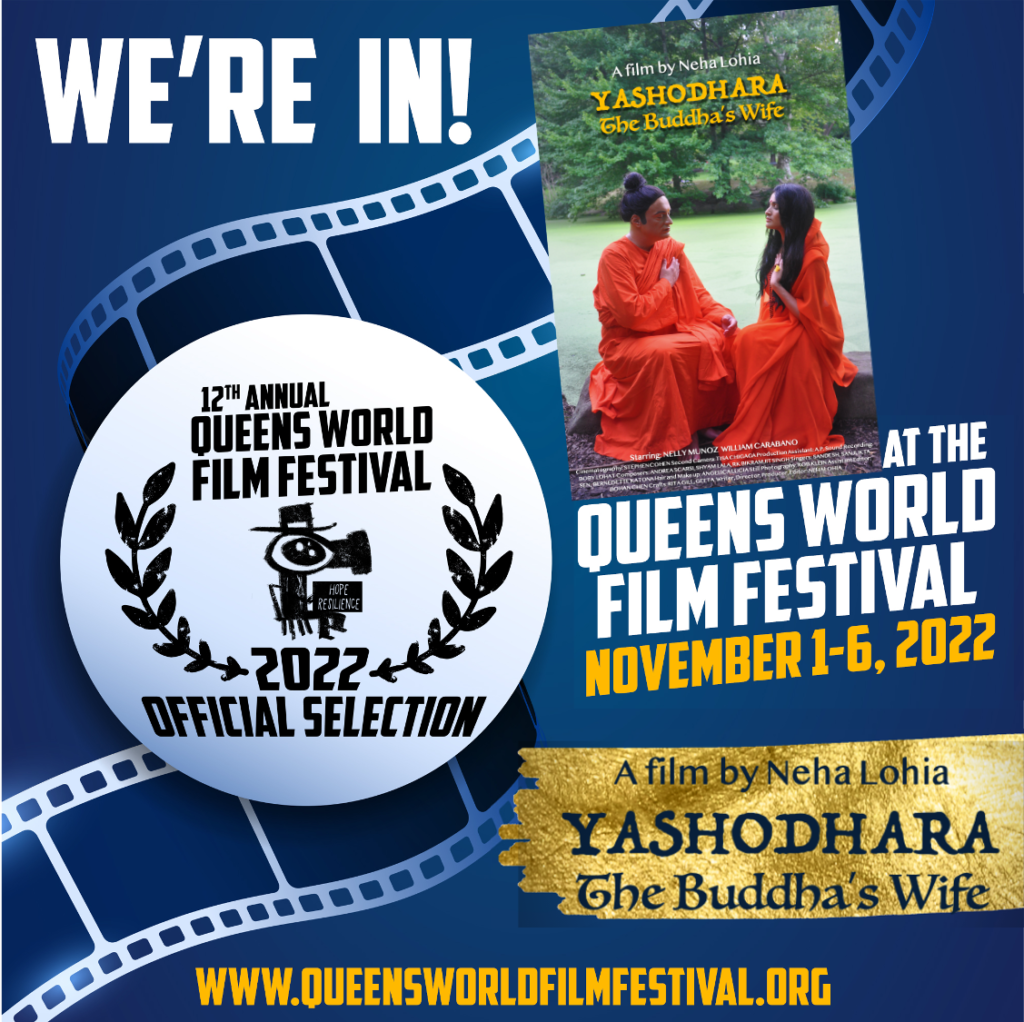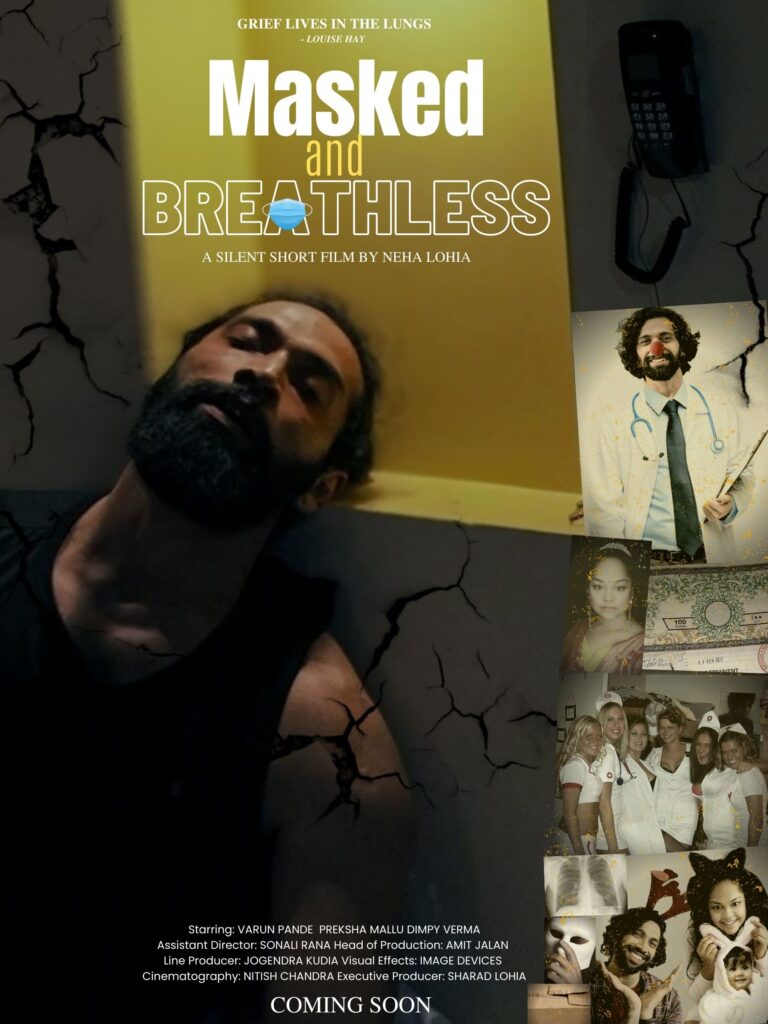 TITLE: MASKED & BREATHLESS
TYPE: SHORT SILENT FILM (MOS)
STATUS: Completed. Ready for Release. Submitted to Film Festivals
OPEN FOR: ALL RIGHTS. ALL TERRITORIES
LANGUAGE: SILENT
Synopsis: An accomplished emergency surgeon is about to face destiny. The guilty, grief-ridden man has secretive aspects of his life that nobody knows of and he realizes he doesn't have much left to live. Tonight is the last night where he has to offload all the weight he has been carrying if he is to die feeling free. He has to make a call if he will or not. This is a silent film (MOS) set during the pandemic.
Trailer Link: Coming soon
TITLE: IDK
TYPE: SHORT NARRATIVE FILM
STATUS: READY FOR RELEASE. Submitted to Film Festivals
OPEN FOR: ALL RIGHTS. ALL TERRITORIES
LANGUAGE: ENGLISH
RATING: A (assumed)
Synopsis: A young woman Meera finds herself in an unplanned and unforeseen life situation that was camouflaged as love. The fairytale dream has come to an end, and she is left to solely decide whether she should birth that child that was jointly conceived or should she rebirth herself. This is a momentous turning point where she has to make the toughest decision of her life while she is torn amidst the overwhelming emotional breakdown on one hand and the fear of the world stigmatization that may follow on the other. There is no easy decision for her. Her best friend Sara aka her sounding board and her mouthpiece who is totally unaware of the situation is the one she decides to confide in and together they set forth on an unplanned road trip. This journey holds up a mirror of sorts to reflect on Meera's life, it brings alive her own hidden demons unleashing all her deepest fears, and sets forth the pace of her inner healing from traumatic relationships that she has had up to this point with everyone including… herself! What will she decide here on? Who will she choose this time around? Will she be able to overcome her biggest fear? Would she abort the mission or end her life or embark on the inner pilgrimage? What would you do?

Trailer Link: https://www.youtube.com/watch?v=7hFDejZV_z4
TITLE: WHO AM I?
TYPE: DOCUMENTARY FEATURE FILM
STATUS: IN POST PRODUCTION
OPEN FOR: ALL RIGHTS. ALL TERRITORIES
LANGUAGE: ENGLISH + MULTIPLE.
Synopsis: One question seekers have asked for eternity, humanity's deepest inquiry, and what your unique answer is to that is what this film is aiming to stir open for everyone including the questioner, the speaker, and the viewer in an immersive experiential manner.
Trailer Link: Coming Soon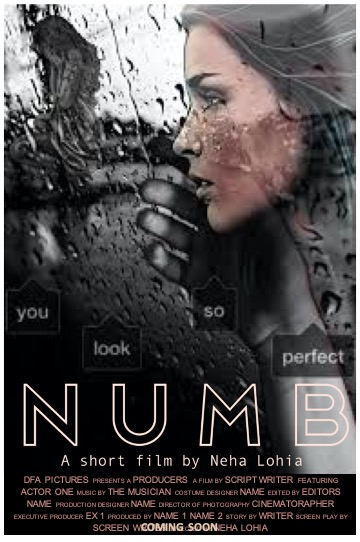 TITLE: NUMB (working)
TYPE: MUSICAL SHORT FILM / VISUAL ALBUM
STATUS: READY TO SHOOT.
OPEN FOR: ALL RIGHTS. ALL TERRITORIES
LANGUAGE: ENGLISH
Synopsis: A melancholy woman torn by all aspects of life is blinded to the miracles around her and this woman now arouses God!
TITLE: SOMETHING'S FISHY (Part of a 3 mini movie series)
TYPE: NARRATIVE SHORT FILM (ANIMATED + Live Action)
STATUS: IN PRODUCTION
OPEN FOR: ALL RIGHTS. ALL TERRITORIES
LANGUAGE: ENGLISH
Synopsis: In a small village 2 little boys have an adventurous unpleasant chance encounter where one bullies the other and where they both discover the meaning of the word power and who eventually has it. This moment changed both their lives and taught them the biggest lesson of their life.
Tagline: God is the biggest BULLY!
TITLE: RABIA THE FEMALE SUFI MYSTIC
TYPE: WEB SERIES (SEASON 1)
STATUS: READY TO SHOOT
OPEN FOR: ALL RIGHTS. ALL TERRITORIES
LANGUAGE: ENGLISH + DUB RIGHTS
Synopsis: In the 8th Century a Sufi Mystic, a woman named Rabia discovered the truth of God's presence through her path of love. She challenged the unconsciousness of people who seemed lost and complained about life's suffering. Even amidst great pushback and unrest that she often encountered she paved the way as she became the catalyst for everyone to get a glimpse, to witness moments of this truth, as long as she lived. This is a show that takes us through some such encounters with Rabia. Before RUMI there was RABIA-Al-BASRI!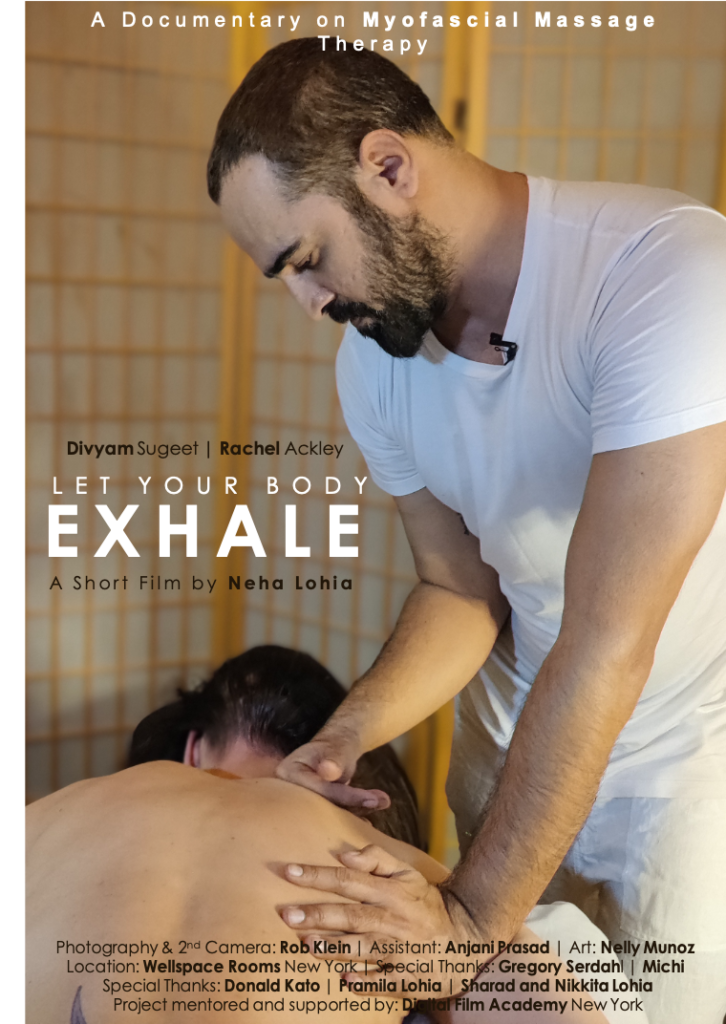 TITLE: Exhale – A documentary on Myofascial Massage
TYPE: Documentary
STATUS: READY FOR RELEASE
OPEN FOR: ALL RIGHTS. ALL TERRITORIES
LANGUAGE: ENGLISH + DUB RIGHTS
Synopsis:
What does myofascial massage do?
Myofascial (my-o-FASH-e-ul) release is a manual therapy technique often used in massage. The technique focuses on pain believed to arise from myofascial tissues — the tough membranes that wrap, connect and support your muscles… but it is only PHYSICAL?
What is the difference between myofascial release and massage?
This film shows that this particular massage therapy involves steady movement, like kneading and stroking, on the muscles to bring relief; myofascial release uses sustained pressure to stretch and lengthen the fascia, and then it shows the energetic principals of elements that come to play a role in the over all process of healing.
What does fascia release feel like?
It is not just physical, most times it is deep-seated emotions, traumas, suppressions, and fears and they all come to the surface ready to be released when we are ready to do so! Sometimes just a touch can inform the wound that its time, it has served its purpose, the guidance has been received and it's time now for it to be replaced with a new vibrant feeling of forwarding life which is now healed.
Many such questions ran into my head and I tried to find answers to some of them via this short film
Several Other short films, Feature films, Web Shows, TV Shows, and other forms of audio-video content are in the works!
When I am not filming, I am either writing plot of a project that was stored inside my mind or sitting in meditation for the next story to arrive – Neha