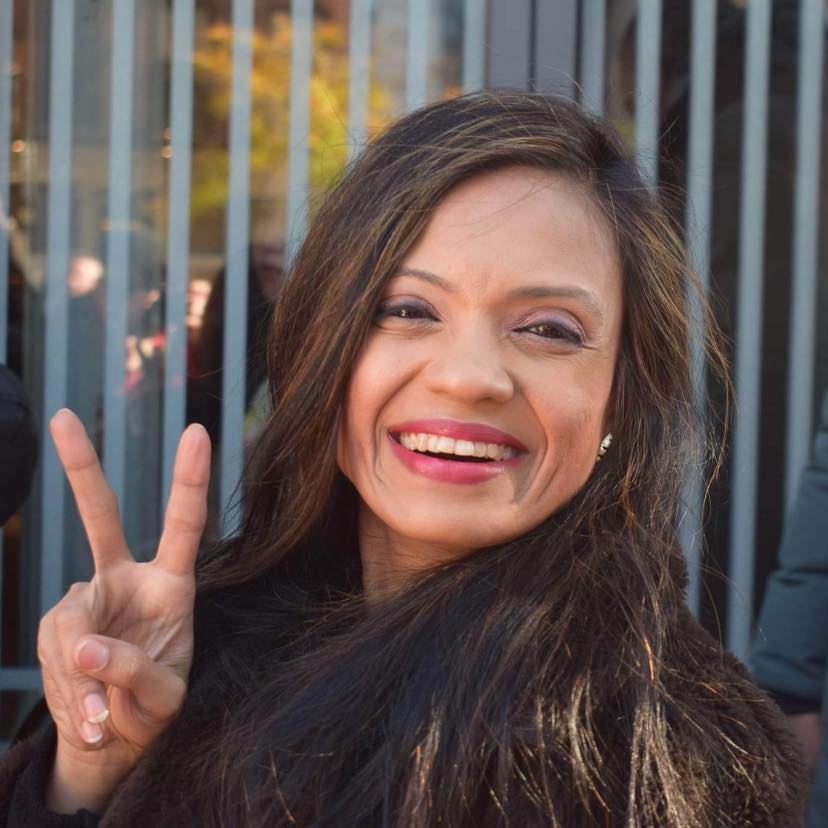 A Heart-centered Visionary in the World of Storytelling.
Neha lohia, a Renaissance soul, is a luminary in the world of filmmaking, direction, production, and entrepreneurship. With an illustrious career spanning over 18 years, she has been weaving captivating narratives in the realms of advertising, Hollywood, and Bollywood. Her multifaceted journey has seen her excel as a producer, director, marketer, and an acclaimed author, earning her a plethora of prestigious accolades.
One of her recent triumphs is the compelling short film, "Yashodhara: The Buddha's Wife," which has taken the global stage by storm since its world premiere in the heart of New York. This cinematic masterpiece garnered a special festival mention at the revered Dada Saheb Phalke Film Festival in 2023. In the creative crucible of her mind, Neha is currently crafting a documentary, "Who Am I?" in its final stages of post-production, and in pre-production stages of an animation film delving into intergenerational trauma, a collaboration with esteemed author Kelly Tallaksen and Dr. Candice J Perkins from the USA.
Beyond her cinematic exploits, Neha serves as the Vice Chairwoman for Apple Productions Inc. in New York. Together with her dedicated teams, she is at the helm of pioneering Indian American film and TV projects in synergy with both Hollywood and Bollywood speaking to global audiences worldwide.
Though she hails from the vibrant landscapes of India, Neha now lives in the United States. Her lifelong commitment to the art of filmmaking is infused with an unquenchable thirst for learning and an unbridled passion for crafting original content. Whether it's short films, web series, feature films, advertising campaigns, or socially relevant cultural pieces, Neha's creative calling is an avenue for spiritual nourishment and profound healing.
Neha's spiritual journey, which began in her childhood, has unfurled like a profound tapestry, leading her to the deepest truths of existence. She perceives life as an ever-evolving cosmic spectacle, a truth unveiled through her creative offerings. These manifestations of her devotion, innate talent, timeless wisdom shared by remarkable beings, and deep contemplation are all delivered with resolute humility and compassionate intent. Her work is aptly termed "Innertainment," where entertainment meets the inner world and the multidimensional portals open up.
Neha's academic laurels embellish her journey, including an Associate's Degree in Film from New York, a Diploma in Commercial Applied Arts, a Master's in Photography, and a Master's in Neuro-Linguistic Programming (NLP). She holds certifications in an array of fields, from Transformational Nutrition Coaching and Meditation Facilitation to Yoga Instruction, Organic Farming, Spiritual Coaching for Women, and Professional Trading, among others.
From breakdowns to breakthroughs, Neha Lohia's journey is one of transformation and strength. Through her honest writing, meaningful content, and impactful services, she continues to share lessons and tools from her own life experiences and is giving back, steadfast in her mission to help humanity in any way it can. As a contemporary, spiritually inclined multi-passionate creator, using her craft as a conduit for sharing spiritual nourishment, growth, restoration, and transformation. As she eloquently puts it, her mission is a "remembrance of the Love that we all have within."
How can you work with me?
As a creatrix, I am passionate about creating be it a 30 second commercial, a 3 hour film or a 3+ season web series. I simply love video as medium for any kind of storytelling.
ENGAGE IN MY PROJECTS TO PARTICIPATE AS A PRODUCER / DISTRIBUTOR
If you are interested in any of my existing short films, feature films, web shows, TV projects, already produced or the ones in my line-up and in developmental stages then let me know how you see yourself getting involved as co-producer, distributor, co-creator, talent etc and we can discuss the potential there after. (You can ask about the latest projects line-up as I dont put everything online)
ENGAGE ME TO PARTICIPATE IN YOUR PROJECTS AS DIRECTOR, PRODUCER OR CREATIVE PRODUCER

If you are interested in roping me into your own creative projects as a director, creative producer, invitation for co-hosting film workshops, direction projects for your advertising, shows, or any form of promotional content, or for advisor or consultancy for your films/ content led projects or any suitable commissioned assignments then I would like to know what you have in mind and how I could help you best execute it.
COMMISSION YOUR PROJECT FOR CO-CREATION
If there is anything I can do to add to your work-in-progress ideas using any of my skills, qualifications or talents or if you would like to do the same to my ideas then feel free to reach out & I would be happy to listen & to understand if there was a way for us to contribute to the amazing WIP concepts. I would be glad to offer help & co-create yet another story.
The mediums of expression can be many – written words, pictures, art, film, audios, books, workshops, speaking… there are limitless possibilities for expressing any story or concept you wish to create.I
FOR DETAILS: CONTACT HERE