What's Yours?
Let's share!
Neha Lohia, A Woman Filmmaker from India who lives in the USA, uses her films, and content as mediums to say heart-centered stories that aim to heal, bring people together, and help raise consciousness.
"Devi Song: Unmasked Goddess - A Journey Of Empowerment" Now Released Worldwide
by Universal Music Bhakti
TV Media Promotions for
The Devi Song: Unmasked Goddess - A Journey of Empowerment
in New York USA with ITV GOLD
Devi Song: Unmasked Goddess - A Journey Of Empowerment

Worldwide Release by Universal Music India (Bhakti)

Official Video:
https://www.youtube.com/watch?v=ILkAweLjRHE

Listen on all leading audio platforms

Spotify:
https://spotify.link/tVtpVxkf4Db

Saavn:
https://www.jiosaavn.com/song/devi-song-unmasked-goddess-a-journey-of-empowerment/FTc,AjhmdVs?referrer=utm_medium%3Dwhatsapp&utm_source=whatsapp
Meet The Characters of Devi Song: Unmasked Goddess
Meet the inner aspects of Shakti that she encounters and finally takes the courage to integrate with when she jumps into her own inner realms in this visual song - Witness your own as you watch Shakti's Inner Child, Inner Darkness, Inner Warrior, Inner Light, Inner Dancer, Inner Ancestor Spirit come forth. Unmask yourself and be the all encompassing, empowered version of Shakti that you are as a woman.
Click on the images above to discover each character
"Devi Song – Unmasked Goddess: A Journey of Empowerment" is an electrifying music video that transcends realms, dimensions, and all boundaries, offering viewers a transformative journey of self-integration. Directed by the versatile filmmaker Neha Lohia and distributed worldwide by Universal Music Bhakti, this visually stunning project is a humble celebration of the divine feminine's multifaceted power.
The video commences amidst the chaos of iconic cities in the outside world, where many women wear masks to navigate life's challenges. It then delves into the depths of the inner world. It introduces us to Shakti, a masked woman who symbolizes every woman's journey. Shakti is drawn into her inner world when a determined little girl dares her to unmask. This powerful narrative unfolds through the protagonist's encounters with various hidden facets from her inner realms. These facets are portrayed by an ensemble of talented artists, including acclaimed actress Rituparna Sengupta in the lead role of Shakti, sensational singer Swapnali Gaikwad, Hollywood actress Holly Zuelle, Swiss TV sensation Ankita Makwana, American model Christine Mendes, award-winning Indian-American classical dancer Nirupamaa Chandrasekaran, and the 93-year-old Indranila, who embodies the ancestral spirit.
Each character represents facets of Shakti's identity, from the inner child to the dark goddess, light goddess, warrior, dancer, and great ancestor mother. As she dances through these inner landscapes, Shakti acknowledges and accepts these facets as gifts, embarking on a transformative journey. Larger-than-life goddess figures bless this process as Shakti integrates with all her inner aspects. The climax of the video is a breathtaking and powerful dance of empowerment, symbolizing the dynamic inner strength and grace that every woman possesses.
"Devi Song: Unmasked Goddess – A Journey Of Empowerment" is an invitation to shed societal and self-imposed masks, embrace one's true self, and integrate all aspects of the inner realm to embody Shakti in its full form, not only within but also in the real world. This project is a testament to the power of global collaboration, with technicians from five countries dedicated to bringing it to life. Lyricist, musician, and composer Rajan Sarvade's contribution to the lyrical composition complements the message and empowers women to recognize their latent powers. The video aims to become an anthem for women worldwide and captivate audiences of all genders with its powerful message of women's Shakti and true integrated empowerment.
Animated Film "The Voice Of Spirit" based on an extension of a book by author Kelly Tallaksen - In Production Now
Film Project: "Who Am I?" -Documentary
[In Post Production]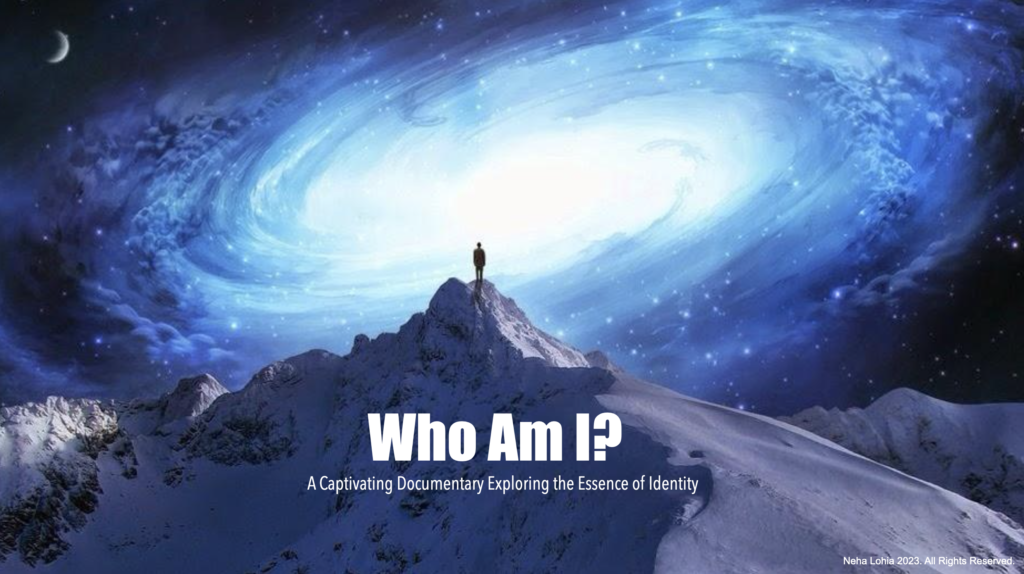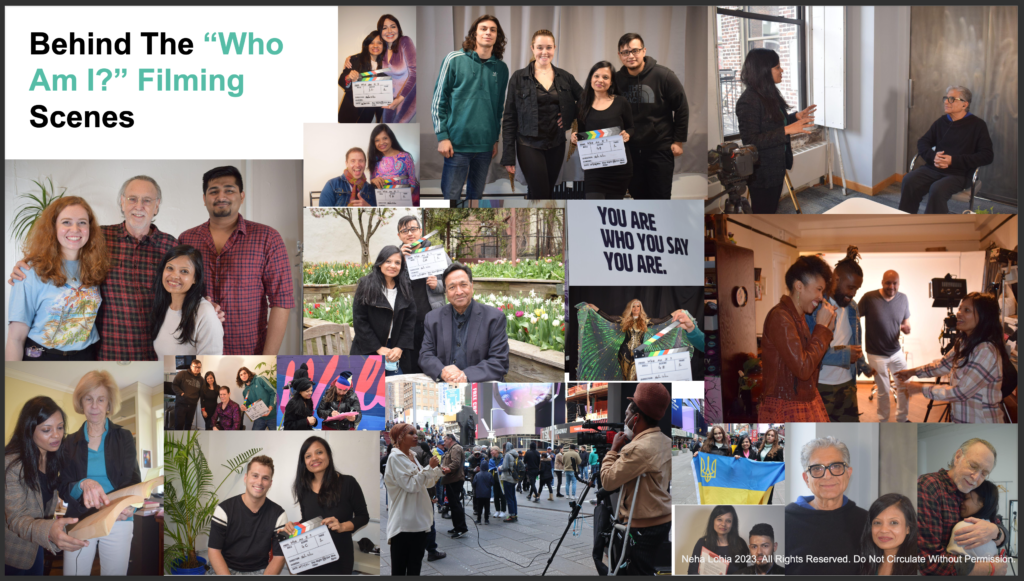 "Who am I" is an immersive and thought-provoking documentary series that invites viewers on a profound journey of self-discovery.
At its core, the series explores the universal and timeless question that has puzzled humanity throughout the ages: "Who am I?"
Through a rich tapestry of personal stories, insights, and experiences, we delve into the diverse perspectives of individuals from all walks of life, spanning different countries, cultures, and age groups.
Our aim is to create a deeply immersive experience that goes beyond intellectual discussions, inviting viewers to embark on their own introspective exploration of personal identity.
By delving into the individual journeys of our participants, we hope to inspire self-reflection, ignite a sense of curiosity, and ultimately uncover the profound truths that lie within each one of us.
Neha Lohia, the creator and Director of "Who Am I?" is graciously and wholeheartedly supported from 120+ participants from all over the world, her core technical teams, and various highly skilled people and energies involved in bringing this project to life. As she follows her inner guidance, more and more like-hearted people join in and get involved at the perfectly divine timing with this project.
"This question "Who Am I?" is so pertinent and essential and it needs to be asked now more than ever, If you would like to participate in this project in any capacity please reach out. I look forward to your support to co-create this vision".
YASHODHARA The Buddha's Wife (Trailer)
- A short film by neha lohia
GRACIOUSLY TRAVELLING VARIOUS PARTS OF THE WORLD SINCE THE PREMIERE IN NOV 2022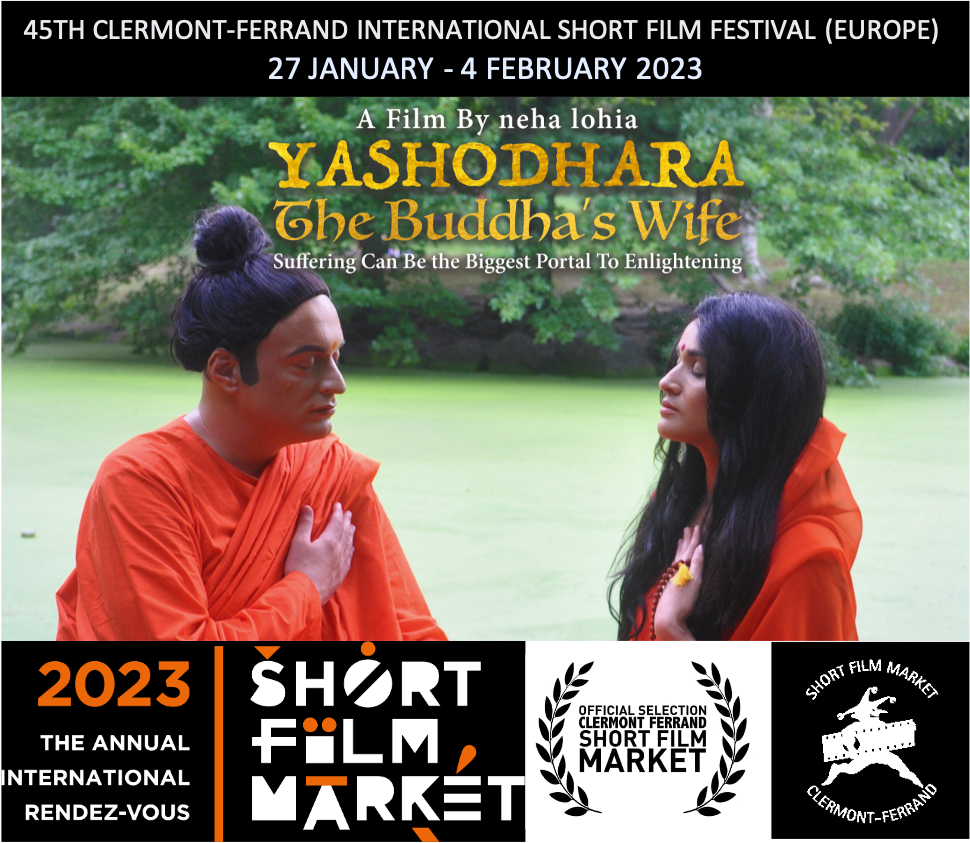 Our Film "Yashodhara The Buddha's Wife"
is Touring by Invitations to Various Nations.

To Invite and host our film
"Yashodhara The Buddha's Wife"
For A SPECIAL SHOW in your country
For your Event / Community/ Organisation
Contact Us and
We will be honoured to bring it to you.
World Premiere of the film at 12th Annual Queens World Film Festival in New York. USA.
      Fri, Nov 4, 2022. USA
Special Show of the film at Jacques Marchais Museum Of Tibetan Art in New York. USA
Sun, Dec 11, 2022. USA
Official Inclusion in 45th Annual Clermont Ferrand Film Festival Market in Europe.
      Jan 27 – Feb 4, 2023. 
                  Europe
Special
Screening in Nepal
at Shyalpa Monastery
on 25th Dakini Day and Historical Event of 1st Monastic Invocation
   Fri, March 17, 2023. Nepal
Private Screening in Mumbai, India
    Sat, April 8, 2023. India
Official Selection Dada Saheb Phalke Film Festival 2023
    Sun, April 20, 2023. India
Media Interactions of
Neha Lohia's film Yashodhara The Buddha's Wife

from the press screening

in Mumbai, India and Special Screening in Nepal



Candid Conversation between
Director Neha Lohia
and

Executive Editor

Amit Tyagi
(India Today Group)
Watch New York Premiere (Nov 2022)
Press and Media Coverage videos below
Some Latest Projects (2023)
Made In Heaven Season 2 Promo
India Day Parade in New York

We are all here to create... and each creation moves something in our beings.
we are created by the creator to create!
That's how I strongly feel...
Personally, I love to create and share stories, ideas, observations that move and inspire me using any medium that feels right to express it best. Films are my favourite medium though!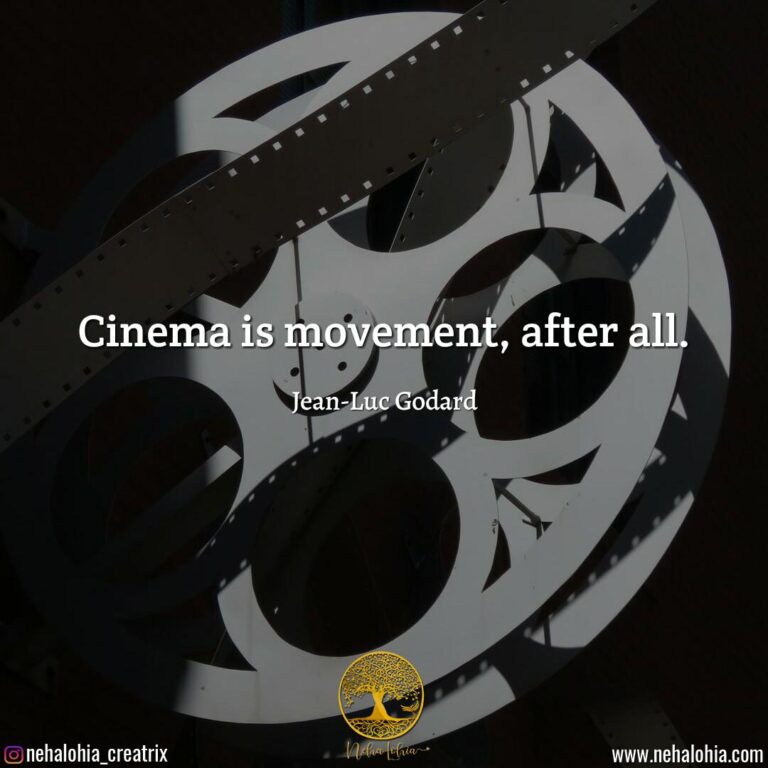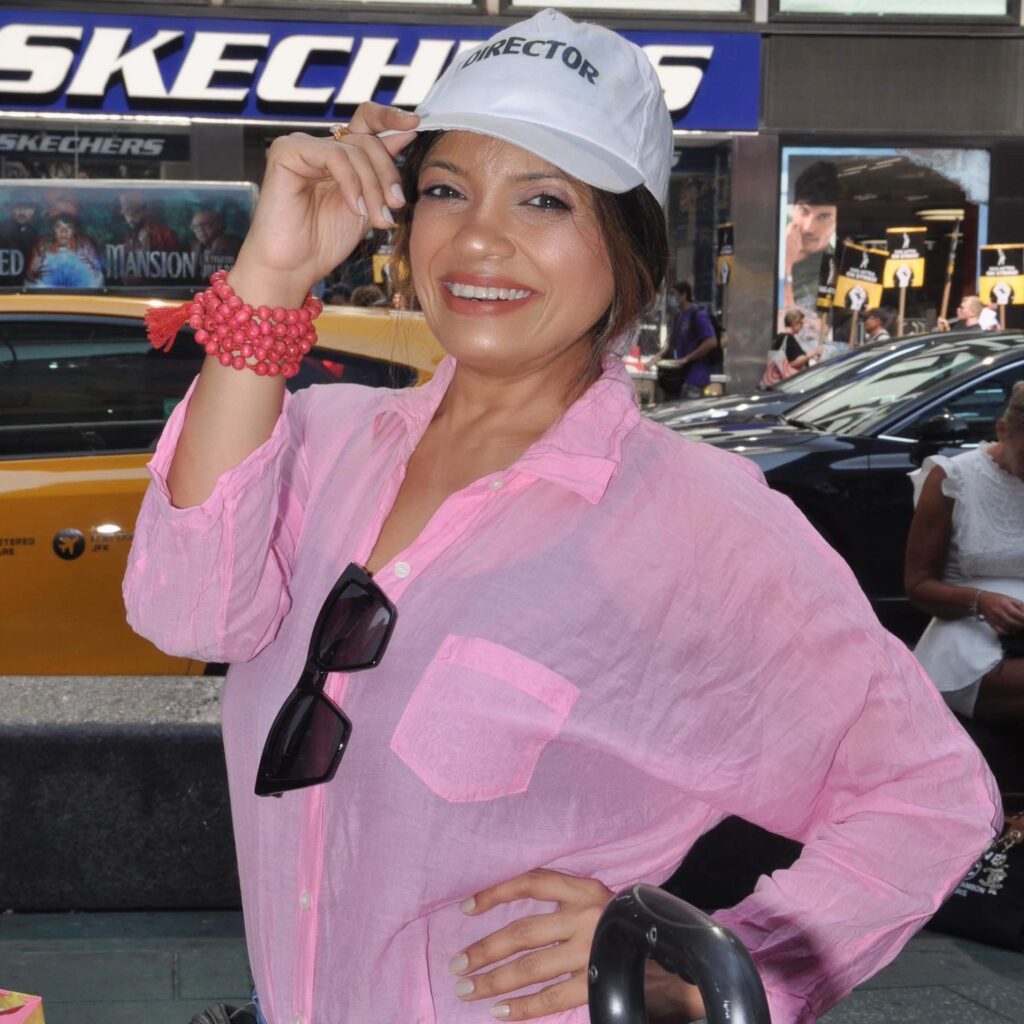 Discover Your Personal Style of storytelling and the Joy That Comes with It.
Filmmaking, Writing, Poems, drawings, paintings are all crafts which are powerful mediums in themselves to help communicate any ideas, product, story, offering, self image or anything that we wish to convey to the world outside. Once you find your own mix and style there is a unique sense of fulfillment that accompanies the manifesting of these held visions into reality.  
Personally, I love filming, creating or capturing moments and ideas using my camera is meditation for me. I also love to scribble, doodle, write and paint! 
GOT Some ideas? I'd be glad to listen and find my own ways to contribute and help co-create if you wanted to discuss this further.
Films are a way for me to live more than 1 life in this very lifetime! There is no better medium in my understanding that helps heal and transform the way cinema does, It is a very meditative experience for me, this entire process of creation, execution, sharing of stories in this way. Films make us laugh, cry, remember, understand, learn, empathise, sympathise, vent, release, and overall they have the power to motivate us to take the corrective action.. Films can make us act, and act consciously! thats all that matters to me as a heart-centered person, this is my effort to simply say stories from my heart that may touch open many more hearts and bring forth what is truly inside each one of us
Sometimes we heal by getting lost... lost in the pages of books, submerged in the words, arts, imaginings... to me it feels great! sharing gratefully.
My line art based quotes and colouring book series with 3 books under the titles Dear God, Dear Doc & Dear Mom are available now on Amazon worldwide. More books on self-help, picture stories, and poetry with art coming as soon as I finish editing!
Publishing enquiries - Email me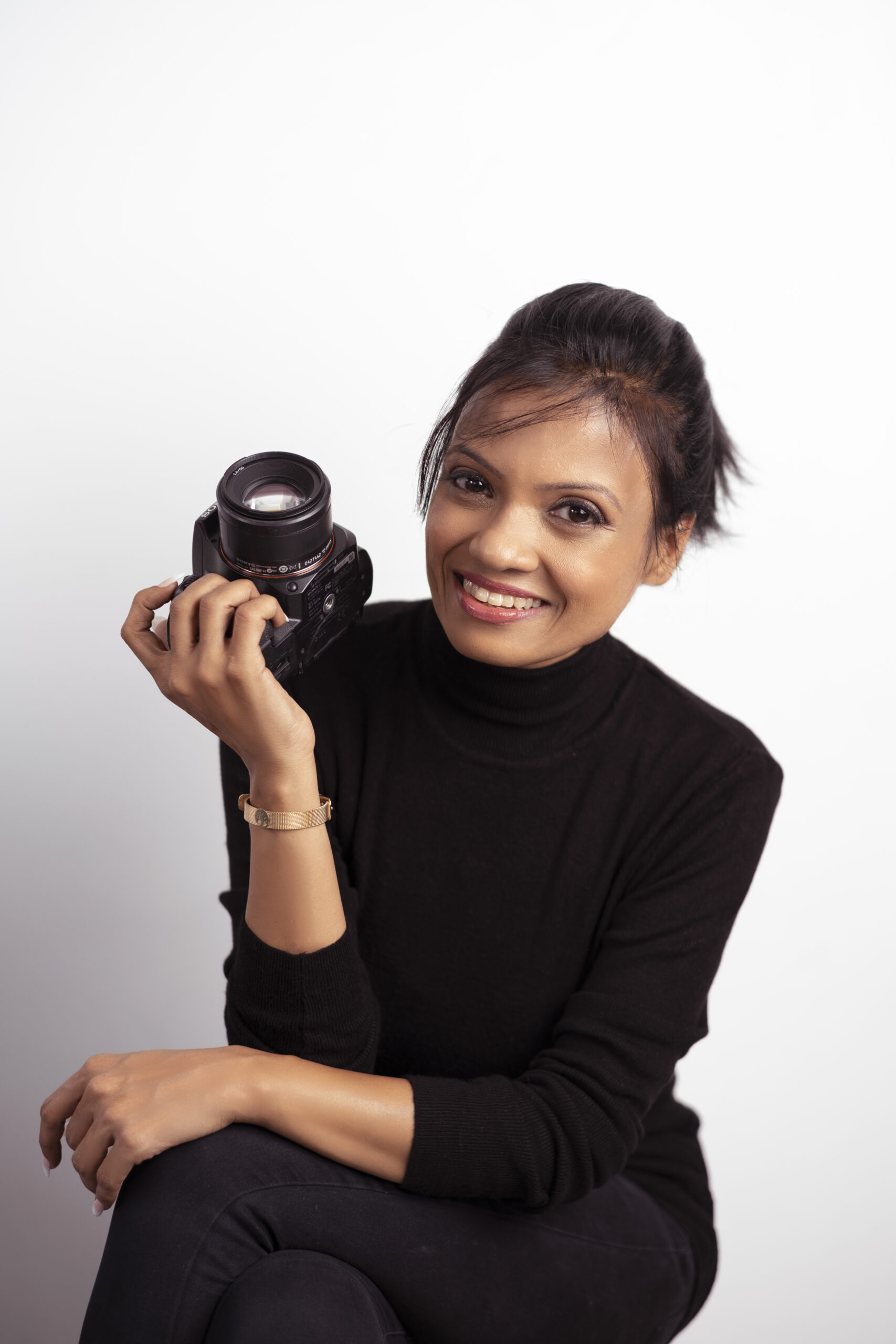 Curated stories from observing life and its inspiring ideas presented as short films, web series, features and commissioned projects. Covering Film studios work, advertising, fashion, social and cultural content, personal musings and more...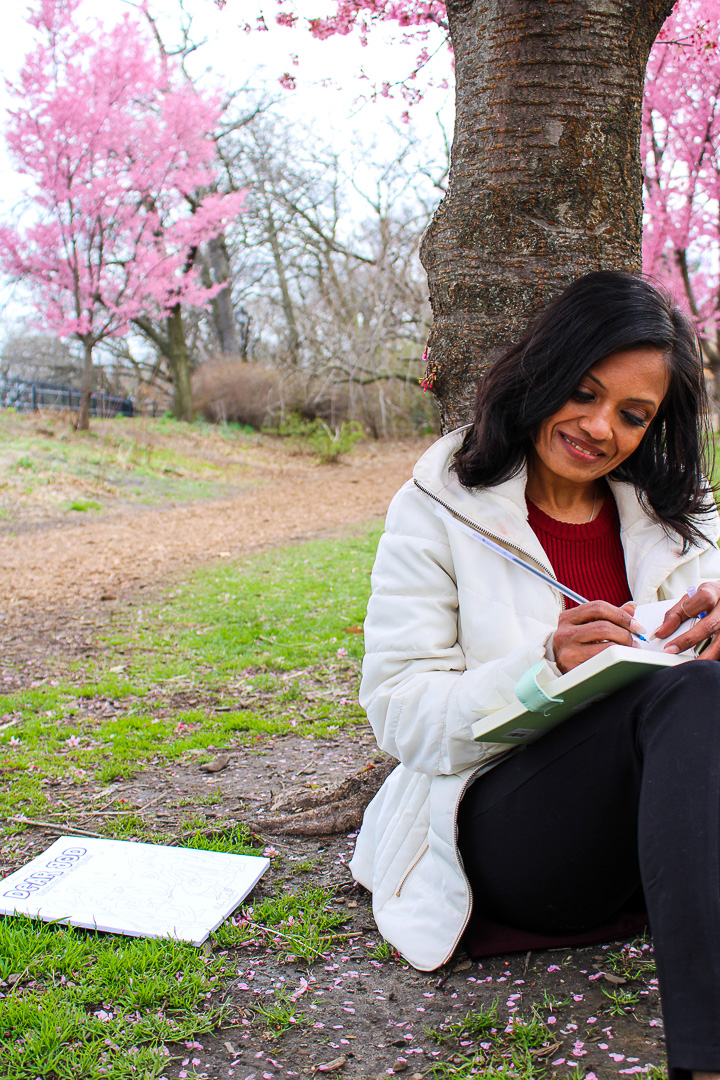 Offering workshops to women across the globe aimed towards deepening understanding of self and empowering the feminine. Meditative practises merging ancient eastern + modern western tools
Online Courses - Coming soon.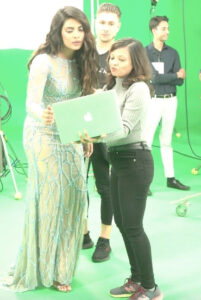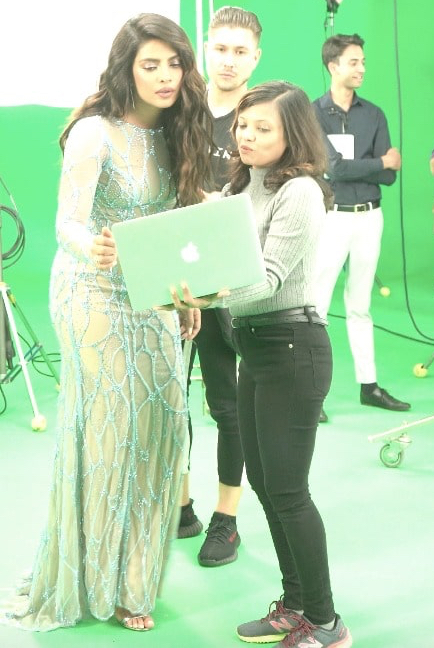 I Have The Good Fortune To Work With Major Film Studios to Fresh Rising Talent.
Had the good fortune to learn from, serve and work with some highly sought after world leading organisations like Twentieth Century Fox, Sony Pictures, Alliance Media, Reliance Entertainment,  GroupM Media & Entertainment, Disney, Lowe Lintas and many more prestigious firms which expanded my experiences with the art and craft of creative expressions via film, cinema, story telling & content as a medium. It gave me opportunities to work on some of the biggest, finest and best films in history of filmmaking yet
I Intend To Help You Manifest your creative Ideas Regardless of Project Size.
I am a multi-passionate creator. I love to offer myself to this energy (Shakti) of creation which takes many forms to express itself, moving films, still photographs, written books & poems, drawn arts, music etc and its often fueled by meditations, silences, personal mind body heart practises that form all my other musings. If you feel there is a creative idea which you wish to co-create then let's collaborate! 
Feel Free To Reach Out For Conceptual Discussions And The Expression Of Ideas Via Film, Writing, Art, Photoshoot, Advertising, Workshops or Speaking Engagements or For Enquiry About My Published Books, Media or Any Other Professional Collaborations.
All external logos and trademarks displayed on this website belong to the respective media houses, organisations & persons credited. If you sight any error on the site, please do bring it to my notice and I will do my best to address and correct it.  Many Thanks for visiting my site. Have a great day!